Established in 1986, Monroe Blinds specializes in creating custom blinds, shades and plantation shutters that fit your lifestyle and your budget.  Our experienced team guarantees our blinds for life, if anything happens to the blind just bring it to the shop and we will repair the blind or replace the blinds.  We offer a free in-home consultation and free installation for all of our products.
Thanks our recently expanded shop, we are able to customize a larger variety of blinds to better meet your needs.  Each of our products are available in a variety of colors and options.  Please browse out products to find out more.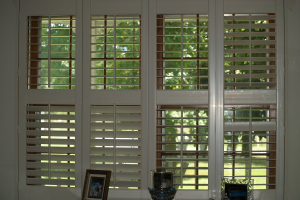 We sell and install the following custom products for you:

Wood/Faux Wood Blinds
Vertical Blinds
Plantation Shutters
Honeycomb Shades
Silhouette Shades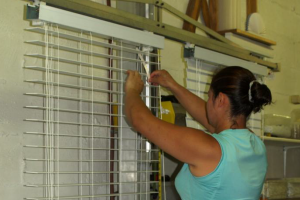 All of our blinds come with a free in-home consultation and free installation.  We like to make sure that our blinds are a perfect fit for your blinds.  We use special blind clasps to ensure a quick and easy installation.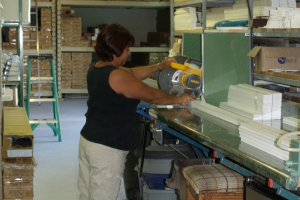 We guarauntee our blinds 100%.  Any defects to the blinds will be repaired or replaced free of charge.  If any of our custom blinds become damaged, we can also repair the blinds (usually for significantly cheaper than replacing them).