At Monroe Blinds, we believe that the services we provide are as important as our products. Our primary goals are to make sure you understand what your purchasing, that you are happy once the installation is complete and that the entire process is as stress free as possible. We guarantee our blinds and their installation 100%, and are proud of our A+ rating from the Better Business Bureau.
On-site Consultation
On-Site Consultation
We provide free on-site consultation for all of our customers.  This consultation is extremely important, as you will get the chance to pick out the customizations for your blinds and we will get the change to measure each window or door that will have a blind.  Surprisingly, no matter how good a builder is, window frames tend to vary in size, up to a 1/4 of an inch.  Having accurate measurements insure a perfect fit for your blinds.   By the end of the consultation you will know the true cost and once you place a deposit, we can schedule your installation date!
Professional Installation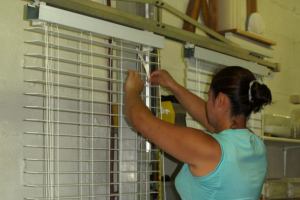 Professional Installation
Now comes the fun part, where we help you transform your house windows.  Once we schedule the install, we will confirm your appointment.  Our experienced technicians can complete a typical job in less than an hour.  Once installed, we will verify that all blinds fit snug in their new homes and that all mechanical piece function properly.
Repairs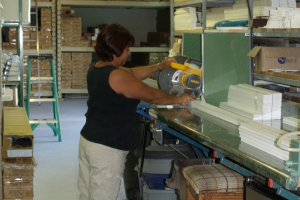 Repairs
We guarantee our blinds 100%.  If our blinds are defective in any way, we will repair or replace the blinds for free.  We also know that sometimes accidents happen.  If you accidentally damage a custom blind, you can bring the blind by the shop anytime and we can usually repair the blind for much less than the cost replacing it.